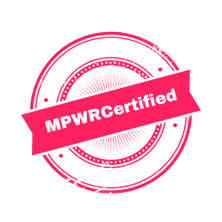 Education and Certification
We educate and certify subject matter experts to be business consultants. All members must successfully complete "The Foundations of Business Consulting" course before participating in the Advisory Board.
New courses will be given routinely, and members can take them at their own pace and time.
Additionally, we have partnered with the Community College Workforce Alliance on some course offerings, which will allow you to earn CEUs on successful completion of some courses.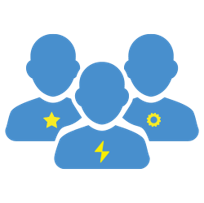 Peer Group Coaching
We provide a peer group where consultants grow together, share best practices, and hold each other accountable.
A certified career coach with leadership coaching experience virtually meets with each cohort each month for two hours to help each member grow their leadership and interpersonal skills, as well as be held accountable to their personal goals.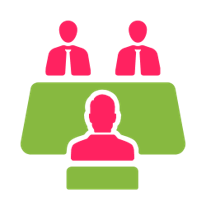 Advisory Board
The Advisory Board is an ecosystem of business product and service providers who collaborate virtually together each month for two hours for the purpose of helping each other solve their client pain points and reach their client goals. The Advisory Board is led by experienced consultants. Through collaborations, relationships will form, catalyzing new business through referrals, leads, and project sharing.
Additionally, the Advisory Board may have the opportunity to serve as a fractional Board of Advisors to other small businesses and nonprofits. By helping advise small businesses and nonprofits thrive, we help communities thrive. Additionally, this serves as another opportunity for members to meet new business leaders that could benefit from working with them.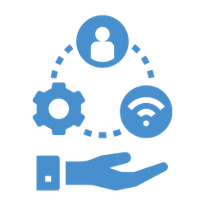 Resources
We offer resources and tools to grow consultancy businesses.